HANDLING ALL OF KENTUCKIANA'S HEATING & COOLING NEEDS
It's that time of the year again…
Make sure your HVAC System performs efficiently all year long with our professional HVAC Tune-Up.
Request Service
M.C. Agreements
Having your systems checked regularly keeps them running efficiently and this saves you money on your utility bill month after month.
Learn More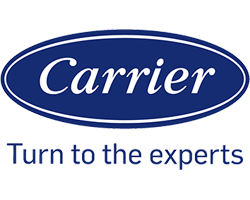 Clarksville IN AC & Furnace Repair | Trusted HVAC Service
"Handling all of Kentuckiana's Heating and Cooling Needs"


Losing your heating or cooling when you need it the most can be incredibly frustrating. However, because you live in our area, you can access one of the best HVAC companies out there. In other words, we will be able to assist with any issues that you may be experiencing with your furnace or AC unit.

At Mitch Craig Heating & Cooling, the comfort and peace of mind of our customers are of utmost importance to us. With this in mind, we will do our absolute best to provide you with outstanding service. Likewise, our technicians genuinely care about your satisfaction.

With state-of-the-art equipment and training at our disposal, there is nobody better for the job than us. Resolving your unit's issues is no sweat to us - with that being said, we are the perfect people to call for any problems that you may encounter.

On top of this, we are completely transparent when it comes to the pricing of our service. Unlike other companies, we will never be dishonest about the severity of a problem in order to increase our paychecks. Instead, we will work alongside you and your family in order to get the job done properly and on budget.
Need Your Air Conditioner or Furnace Fixed? Call Our HVAC Pros!

When the temperatures begin changing, your furnace and air conditioning often save the day. However, if your system is not in working order, you could be left incredibly frustrated and uncomfortable.

Luckily for you, Mitch Craig Heating & Cooling is simply one call away! In no time at all, we will send some of our best technicians out to sort out your problem quickly and effectively. While we work fast, we never compromise the quality of our work.

Our experts will also offer you reliable advice in terms of how you can maintain your system. On top of this, if we believe that you will be better off simply replacing a unit, we will tell you.
Get Your Air Conditioning or Heating Repaired ASAP | Call Today!
At Mitch Craig Heating & Cooling, helping you maintain your comfort is our priority. In other words, we will do our best to sort out any problems that you may be encountering. But, more so, we will have the job done quickly and effectively, making us the right people to call.
With years of industry experience, we are confident that we will be able to handle any task that you may throw at us. To make a booking, simply give our friendly staff of customer service professionals a call today! We will be on the job in no time at all in order to restore your comfort and peace of mind.
Mitch Craig Heating & Cooling
634 Eastern Blvd, Clarksville, IN 47129, United States
(812) 786-0469